On the 1st week of August, shooting began on our latest short film 'Ghost Turd" written and directed by Cheese Whiskers.
It's a comedy horror about a vengeful spirit that haunts and torments unsuspecting dog owners who don't clean up after their pets in public places.
We built our kids bedroom set in Studio 3 at Docklands Studios in Melbourne, Australia. The set build, whilst quite small had plenty of different elements to it. Every light was connected to a DMX board to give us ultimate control for a key scene. There was a home made rain machine on the exterior fashioned out of PVC pipes. We had a 20×20 projector screen with our previously shot 'park across the road' been projected onto it. There were moving walls. A magical closet. And a resident Dog…
The short is lead by Aussie screen legend Don Bridges and 3 up and comers in Alec Golinger, Campbell Gruiters and Yared Scott.
Stay tuned for the next block of shooting later this year.
All photo's by the Uber talented Tim O'Keefe.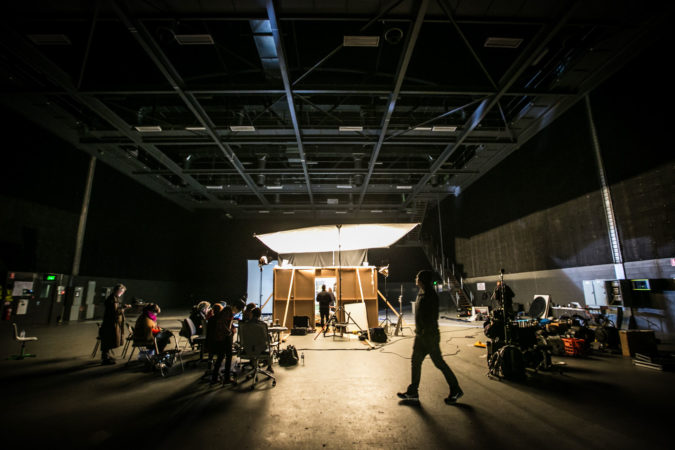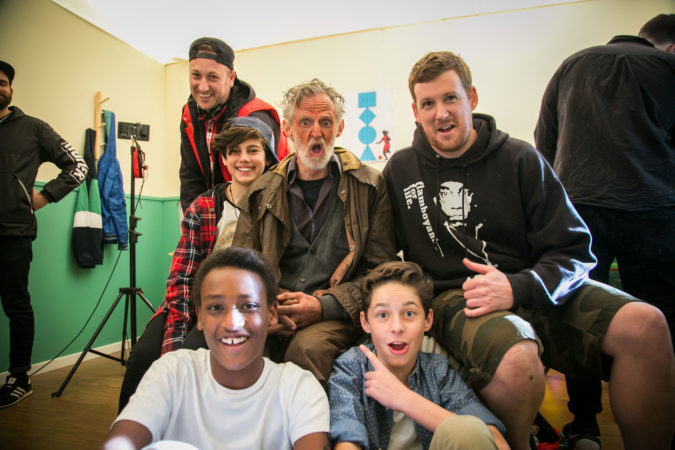 From L to R – Director Cheese Whiskers, Alec Golinger, Yared Scott, Don Bridges, Campbell Gruiters and producer Andrew Wood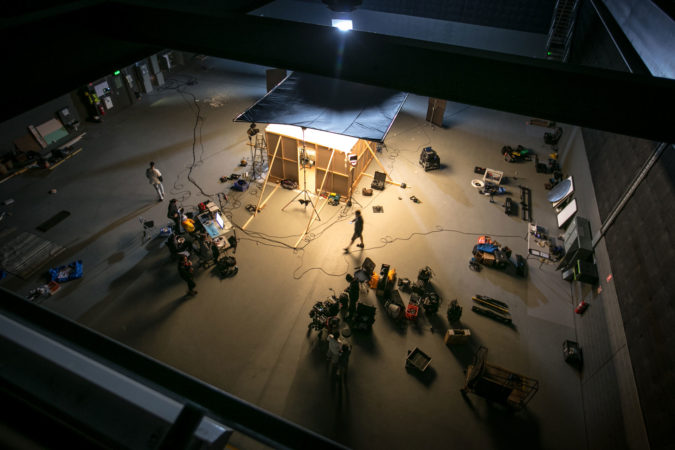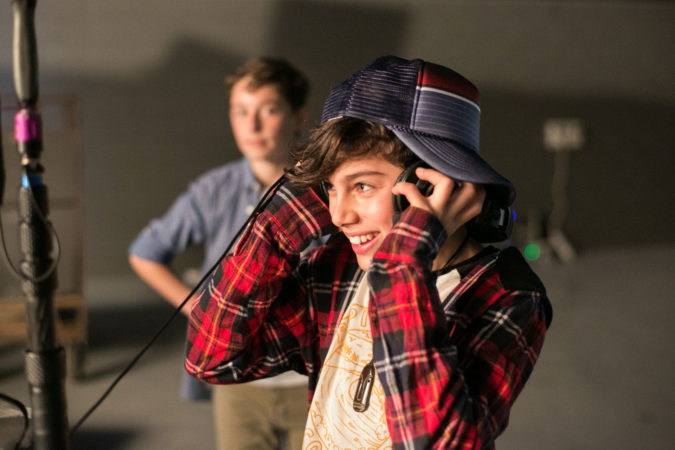 Alec Golinger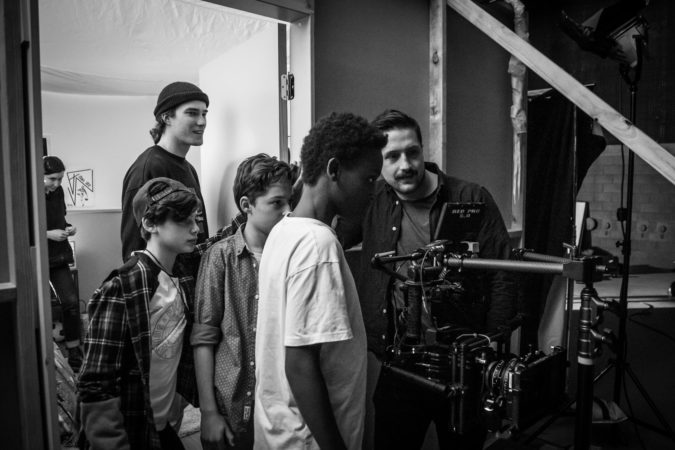 From L to R – Prod Designer Celeste Valdze, Runner, Josh Geary, Alec Golinger, Campbell Gruiters, Yared Scott and 1st AC Red Stevenson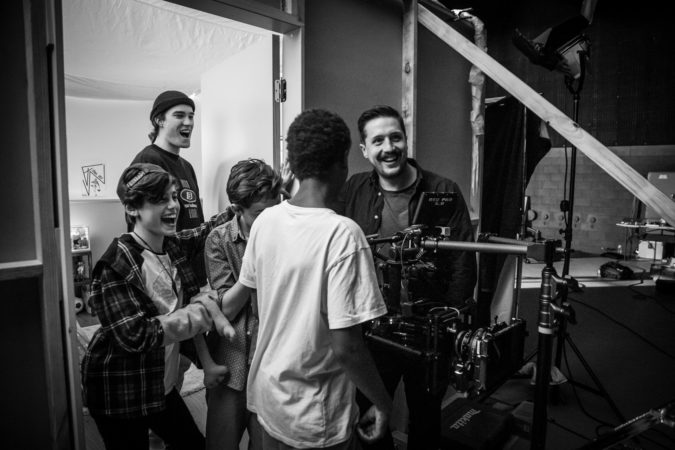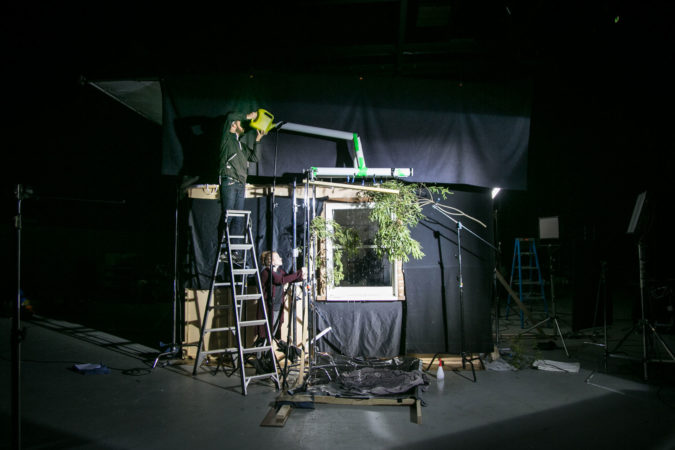 Our highly functional rain machine. No seriously, it was amazing.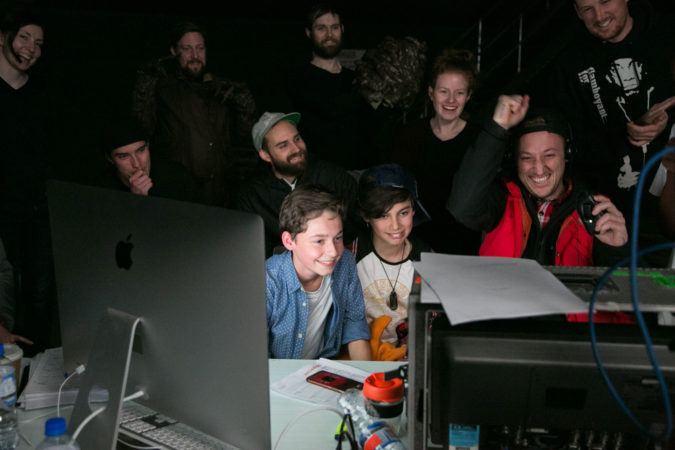 From L to R – Production Designer – Celeste Valdze, Runner – Josh Geary, SFX Lead – Deiter Barry, Continuity – Matt Jones, Campbell Gruiters, SFX Lead – Nathan Reardon, Alec Golinger, Wardobe – Jenn Sawyer, Director – Cheese Whiskers, Producer – Andrew Wood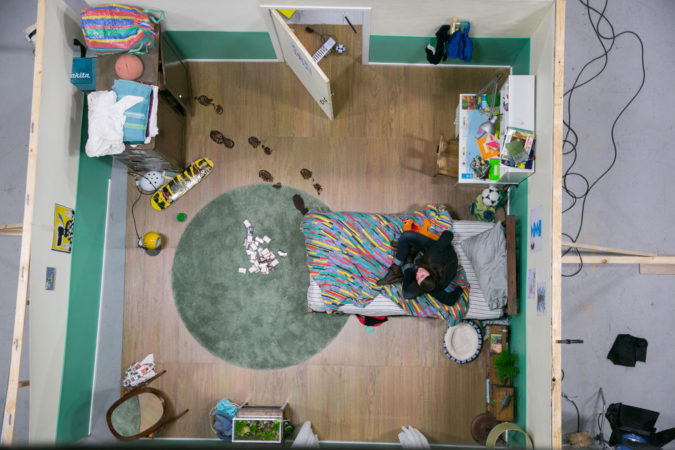 Celeste and her creation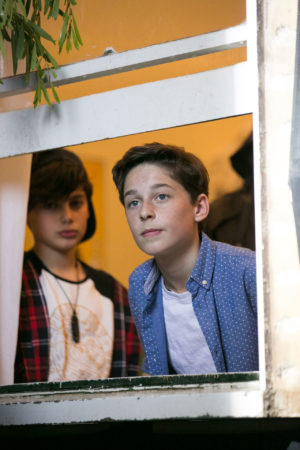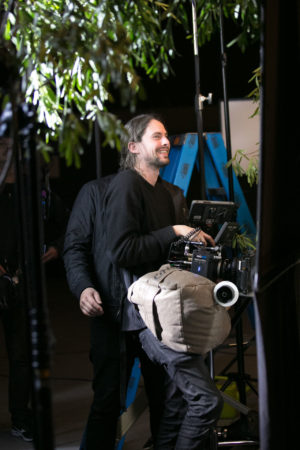 Our charming DOP, David McKinnar